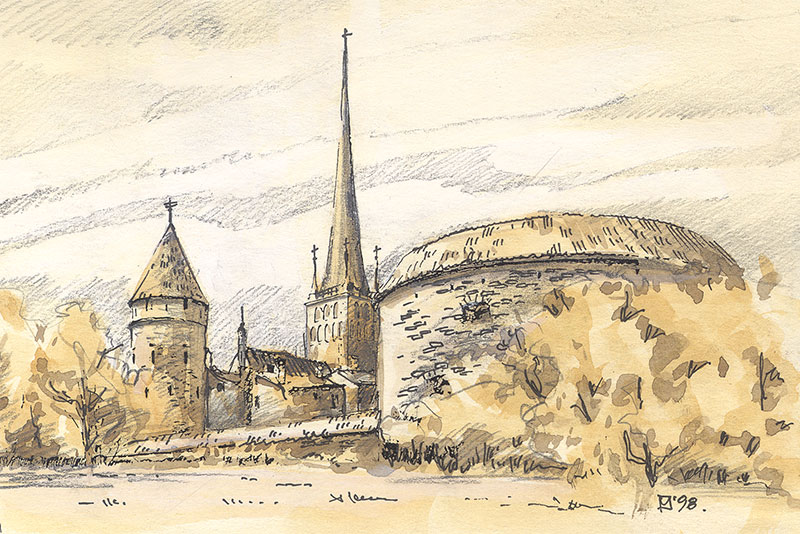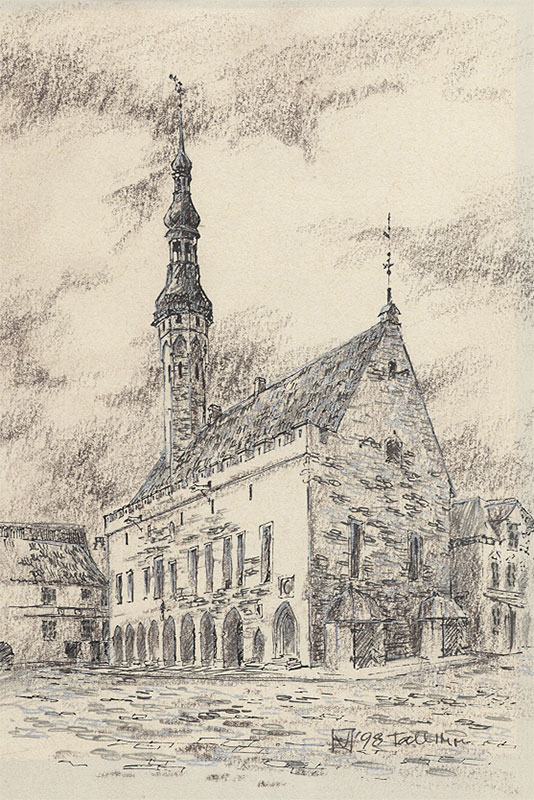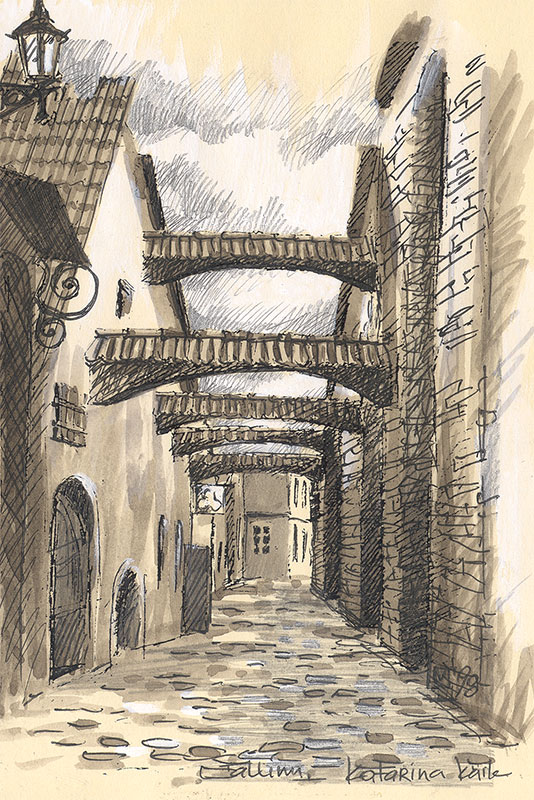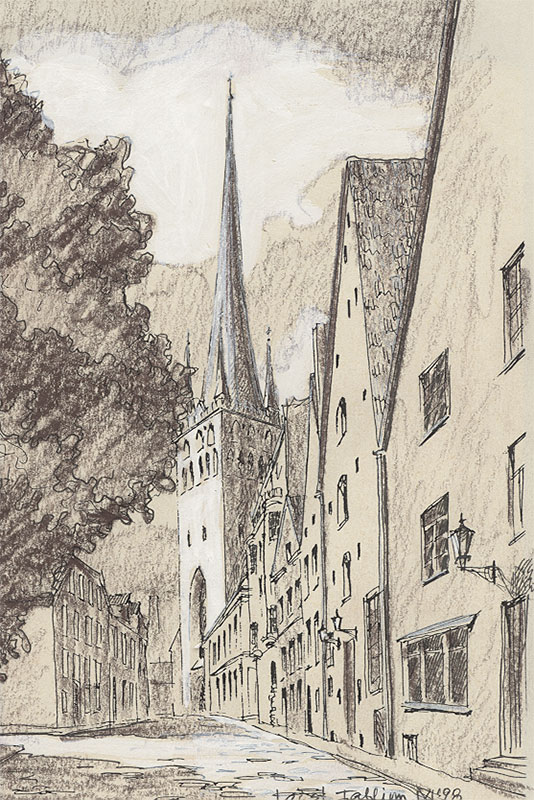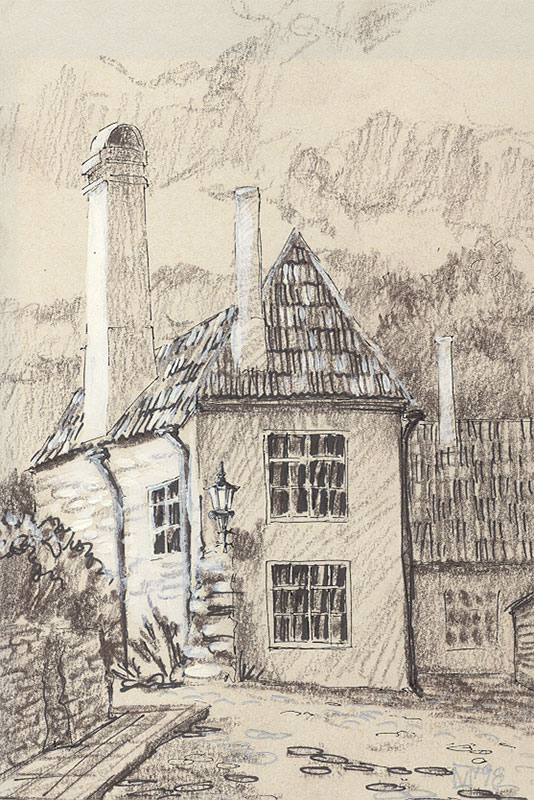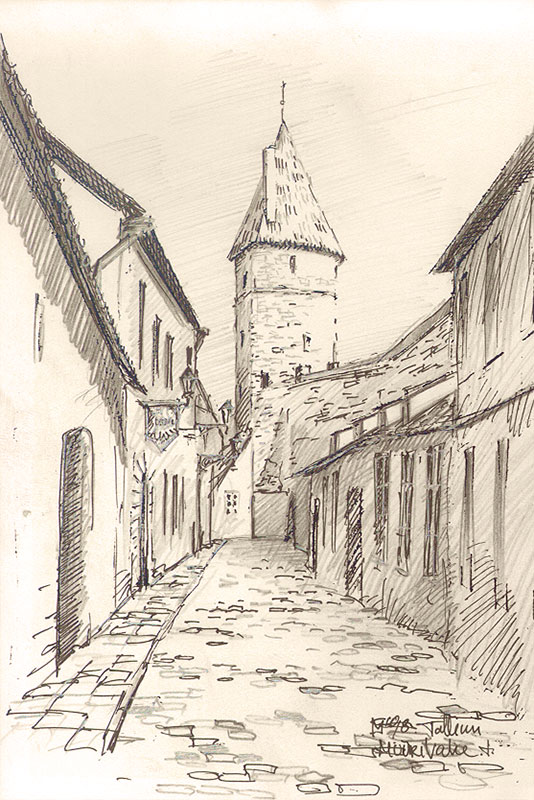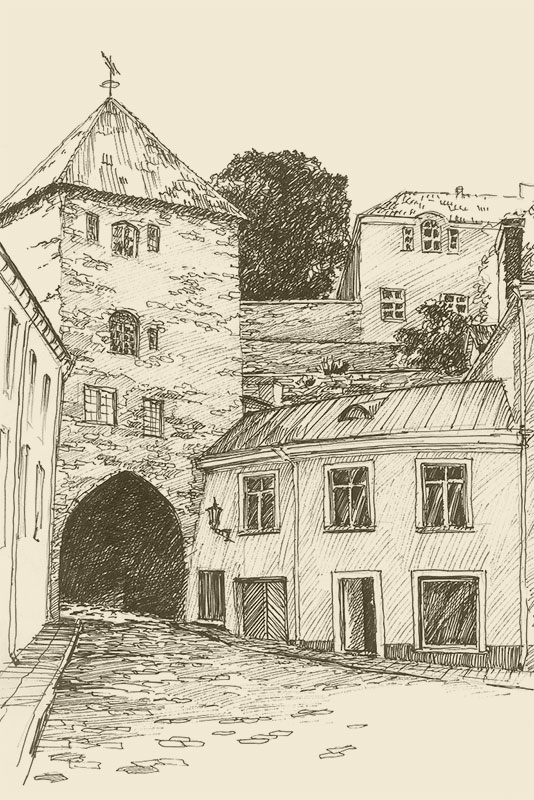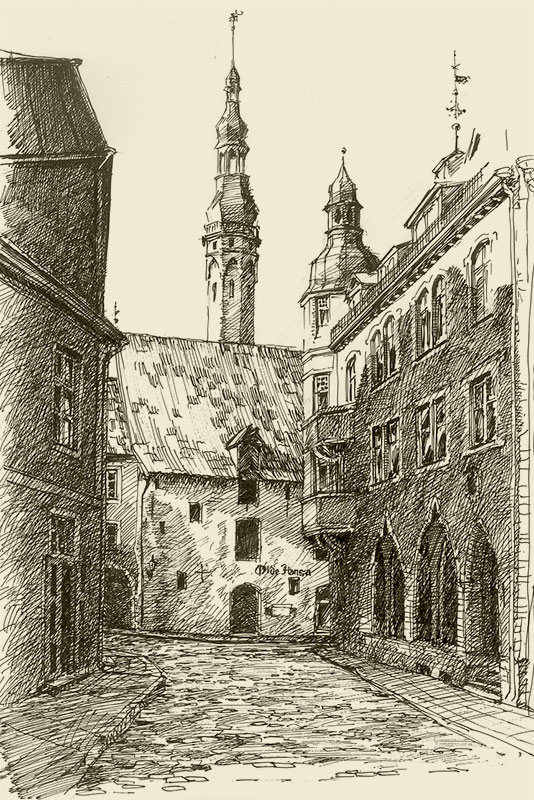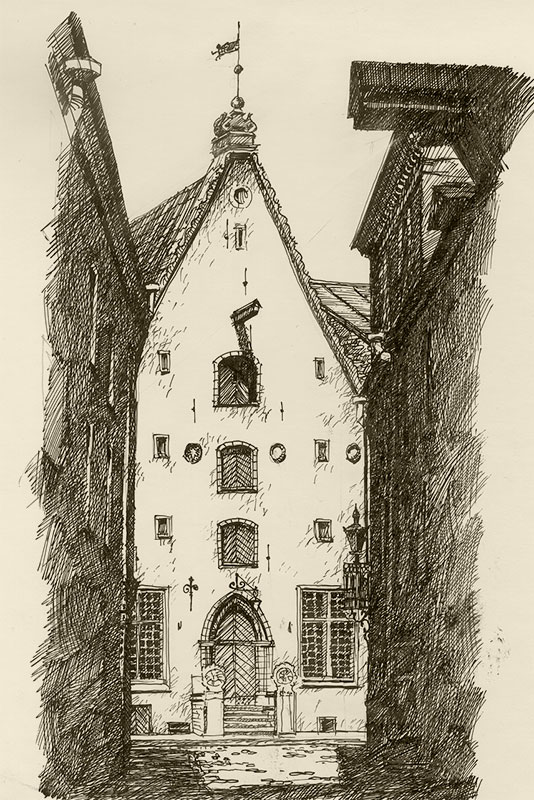 About Tallinn city
Brief History
Tallinn region was settled on the shores of the Gulf of Finland by the Finno-Ugric people already about 3500 years ago.
By the 10th century ancient Tallinn was known as a port and marketplace among Scandinavian and Russian merchants. To protect the port a wooden fortress was built on the limestone cliff.
1154 Arabian cartographer al - Idrisi marked Tallinn on his world map.
In 13th century the Knights of the Sword from Germany expanded to the eastern part of the Baltic Sea. Estonia became christianised and part of the European culture and economic life.
The Danish Period: 1219-1346
In 1219 the Danes led by King Waldemar II, conquered Tallinn and Northern Estonia. Hence the name Tallinn was derived: Taani linn (Danish city). On Dome Hill (Toompea), the new stone fortress, and the Dome Church as a symbol of Christianity were built. A populated city developed at the foot of Toompea. During the Danish period, a street network developed within the city walls that has remained to the present day. A town hall, guild houses, churches and convents, storehouses and defensive structures were built.
About Tallinn city
General Information
Location
Tallinn, the capital of the Republic of Estonia, lies in the northeast corner of the Baltic Sea region, in Northern Europe. Estonia shares land borders with Latvia and Russia, and lies across the Baltic Sea from Finland and Sweden.
Distance from Tallinn to Other Major Cities
| City | Distance from Tallinn (by plane, km) | | City | Distance from Tallinn (by plane, km) |
| --- | --- | --- | --- | --- |
| Berlin | 1030 | | Vilnius | 530 |
| Copenhagen | 860 | | Stockholm | 380 |
| Moscow | 860 | | Riga | 280 |
| Warsaw | 830 | | Helsinki | 82 |
| City | Distance from Tallinn (by plane, km) |
| --- | --- |
| Berlin | 1030 |
| Copenhagen | 860 |
| Moscow | 860 |
| Warsaw | 830 |
| Stockholm | 380 |
| Vilnius | 530 |
| Riga | 280 |
| Helsinki | 82 |

About Tallinn city
Arrival
By Air
Located just 4km from the Tallinn city centre, the newly refurbished Lennart Meri Tallinn Airport provides excellent facilities and a wide variety of services to meet the demands of all its customers.
From the airport to the city
Bus no 2 leaves the airport for the city centre and port every 20-30 minutes, and operates from 7 a.m. until midnight. QR-ticket 1 hour € 1,50 (free with Tallinn Card). The bus stop is down the escalator on level 0. A taxi stand can also be found just outside the arrivals terminal. The fare from the airport to the city centre is about € 7.
By Sea
For Estonia's neighbours, sea travel is the most widely-used method of reaching Tallinn, with over 7 million passengers making their way through the Port of Tallinn each year. The vast majority of them come via the Tallinn-Helsinki sea-lane, one of the busiest international passenger routes in the world. Passengers arrive at the modern and well-equipped Old City Harbour or the adjacent Linnahall, both located in the city centre.
Main Routes
Ferries cross the Gulf of Finland between Tallinn and Helsinki several times a day, covering the distance in two to four hours, depending on the ship. From late spring to late autumn, high-speed vessels also operate on the route, reducing travel time to just an hour and a half. Ferries between Tallinn and Stockholm depart every evening, with the trip taking approximately 15 hours. The St. Petersburg - Tallinn - Stockholm - Tallinn - St. Petersburg cruise line ferry visits Tallinn twice a week. A trip between Tallinn and St. Petersburg takes approximately 8 hours.
A-terminal serves Viking Line and Eckerö Line ferries to Helsinki and Moby SPL ferry to/from St. Petersburg.
D-terminal serves Tallink's highspeed vessels and ferries to/from Helsinki, and Tallink ferries to/from Stockholm.
Cruise terminal serves Carnival Corporation, Norwegian Cruise Line, Royal Caribbean , MSC, Costa Cruises, Aida Cruises, Princess Cruises, Holland America, P&O, TUI, Pullmantur, Azamara, Crystal, Fred Olsen, Saga and many others.
Old City Marina serves recreational vessels directly in the very heart of Tallinn.
From the harbour to the city Bus no 2 stops in front of A and D-terminals. QR-ticket 1 hour € 1,50 (free with Tallinn Card). A taxi from the port to other locations in the city centre costs about € 5. Because the harbour is so central, many arriving passengers prefer to walk.
By Car
Parking on streets in the city centre, the Old Town and the Pirita area must be paid for. Nearly all locals simply pay for their parking via SMS message, but newcomers should follow these guidelines: cars should display a sign (usually a clock) on their dashboards indicating the time they parked. The first 15 minutes of parking is free. You can purchase a parking ticket from a street-side machine. In some areas, tickets are sold by parking guards.

About Tallinn city
Practical Information
Visa Regulations
Estonia is part of the Schengen visa-free area. Passengers arriving from other Schengen countries won't go through customs and immigration checks at the border, but are still required to carry valid travel documents, either a passport or, in the case of EU citizens, a national ID card. Anyone arriving from outside the Schengen zone will be required to show those same documents at the border. Nationals of EU and EEA member states can freely enter Estonia. The required travel document is a national ID card or a passport.
Customs
In order to avoid misunderstandings it is recommended that you learn about the requirements of your country of destination before you travel and ask for any necessary information from local customs authorities.
Currency & Exchange
Since January 2011, Estonia has been using the euro (EUR) as its national currency. One euro is made up of 100 cents. Other currencies can easily be exchanged in banks and exchange offices.
Most larger hotels, stores and restaurants accept Visa, MasterCard, Eurocard, Diners Club and American Express; however, it is advisable to carry some euros in cash with you.
Banks are plentiful and easy to find in Tallinn. Most are open from 9 a.m. to 6 p.m. on weekdays, while some offices are also open on Saturday mornings. All banks offer currency exchange services. Exchange offices can also be found in larger hotels, the airport, harbour, railroad station and major shopping centres.
Communications
To call Tallinn from abroad, dial your international access code and 372 for Estonia and then the telephone number.
Within Estonia, you can make local and international calls from any phone. To call abroad, dial 00 and the country code.
The same GSM mobile phones used throughout Europe will also work in Estonia; please check with your operator for roaming charges and compatibility.
Internet
Public Internet access points have been set up all over Estonia. They are located in local libraries and post offices. All hotels, conference centres, as well as the airport, shopping malls, downtown cafes, restaurants, and public parks offer public Wi-Fi. Tallinn Tourist Information Centre offers free public Wi-Fi.