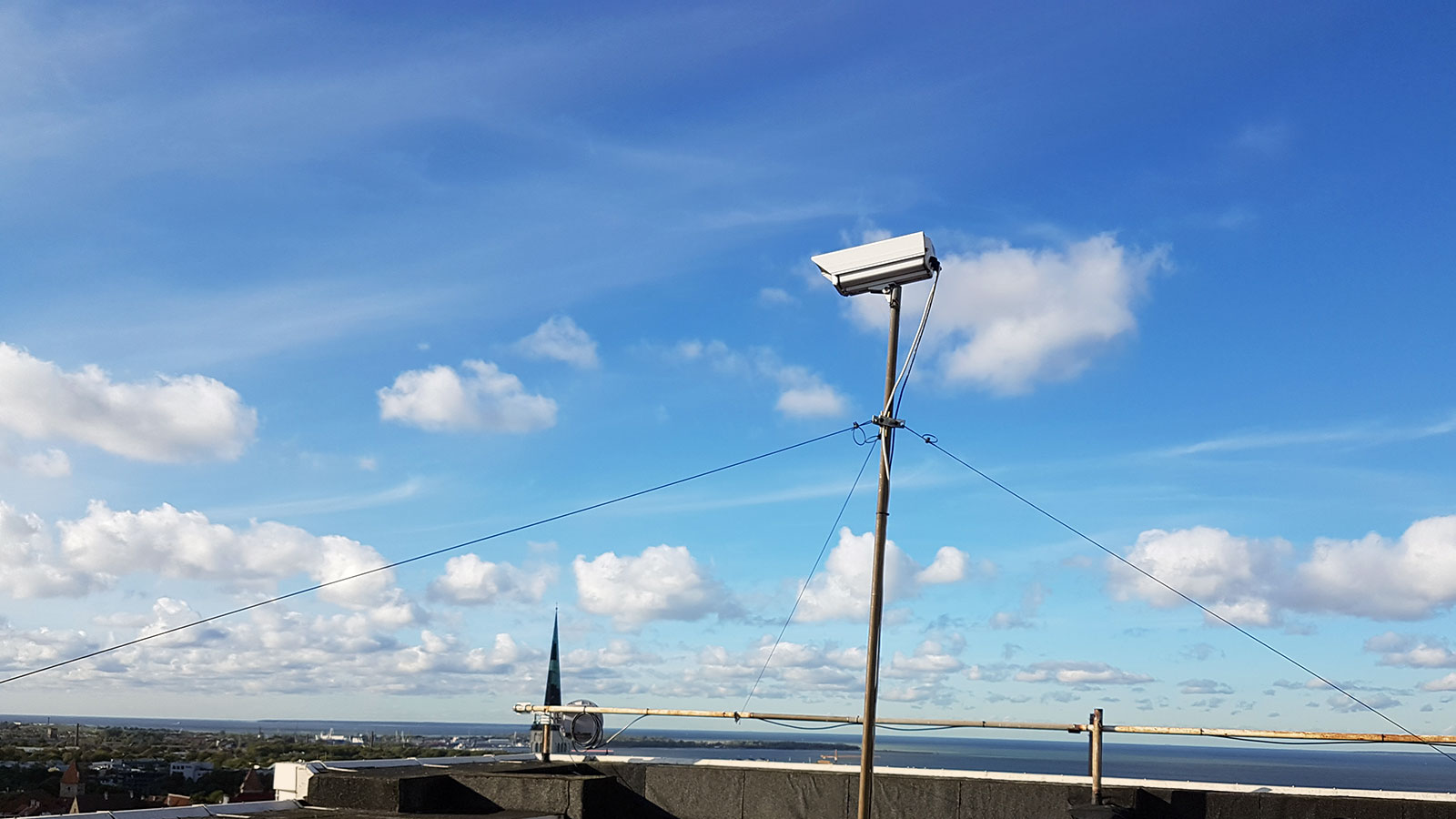 In 2002, at the opening of the "Digital.Tallinn" project, we installed an Axis 2120 IP webcam (resolution 0.1 MP) on the roof of the Viru Hotel, which showed a live image of the city.
To be honest, we surprised that an outdoor camera has lived for 20 years. But unfortunately nothing lasts forever and it's time to replace this webcam. During this time of course, new cameras with much higher image quality appeared.
CityCam is a service designed primarily for travelers: this is the easiest way to find out what the weather is like in a place you want to visit, the location of the streets, or simply to increase the popularity of a given place. We also received many letters from foreign Estonians thanking us for the opportunity to see their homeland.
Given the non-commercial purpose of CityCam we appeal to site visitors with a request for a donation. A modern outdoor IP webcam of the same quality level but with a picture size of 5 MP costs more than 1600 €.
We will notify you on this page about the progress of the fundraiser. In the meantime, you can see the history of CityCam recordings over the past 20 years.
If you require any further information, feel free to contact us at [email protected].